Self-service reverse vending machines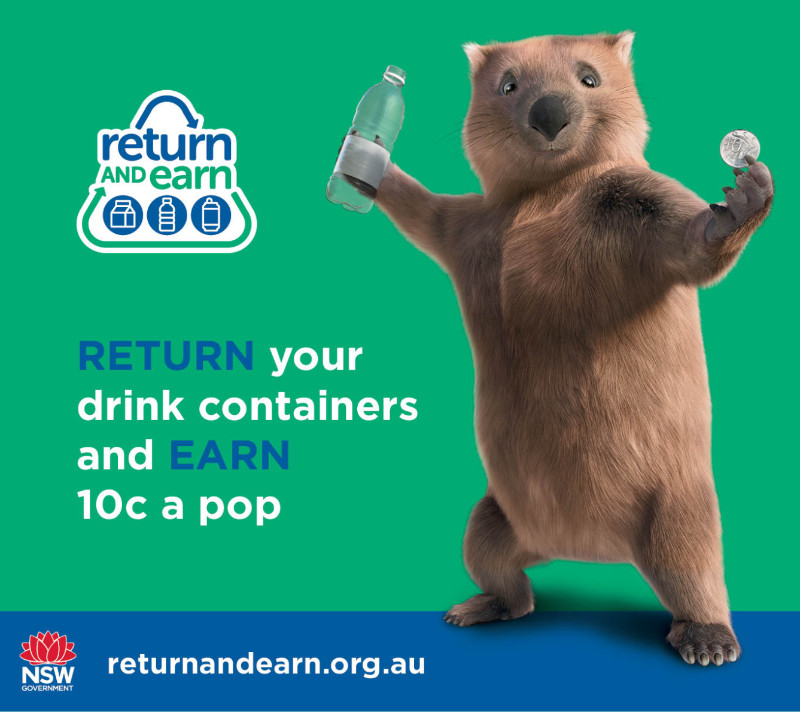 Bottles, cans and cartons make up a large proportion of the litter on our streets, beaches and green spaces. Return and Earn is a way for us all to help solve the litter problem and be rewarded for our efforts.
Not all bottles, cans and cartons are included in Return and Earn. To help you work out what can and can't be returned, use the quick container checker or check for eligible containers here. Remember, even if a container isn't eligible for a Return and Earn refund, it can still be recycled through your household recycling collection.
Every eligible bottle, can or carton  you return is worth 10 cents.  Reverse Vending Machines offer you cash vouchers, electronic payment (via the myTOMRA app) or the option to donate.  Over the Counter sites offer you cash refunds and some offer the opportunity to donate.  Automated Depots offer cash refunds and some offer electronic transfers.